Weekly Update from Sam
Dear Friends,


Small businesses got a lot of attention this week in Washington, D.C. The National Federation of Independent Business released its optimism report; not surprisingly, small businesses are not optimistic about the economy or their own business outlook. They report that their optimism is the lowest it has been since October 2011, another drop of three points. What was the president's reaction? Incredibly, he proposed a tax hike on 900,000 small businesses. I could not disagree more.
Since the last Straight Talk, the June jobs report confirmed that unemployment has been at least 8 percent for 41 straight months. My friends, this is the longest stretch of 8 percent unemployment since the Great Depression. We need to help our job creators. America's entrepreneurs need certainty to plan and budget, and they need the burden of taxes and regulations lifted. A major step would be repeal of the health care law that produces so many costs and uncertainties for small firms. The House of Representatives did its part this week by voting for repeal. The administration opted for a flurry of minor administrative proposals that are a drop in the bucket.
We will work to stop efforts to tax and regulate you more, and keep focused in this committee on the real concerns of small businesses that – even in tough times – create about 70 percent of all new jobs. We appreciate your comments at our Small Biz Open Mic. Keep them coming.


Sam Graves
Chairman
Latest Committee Action
On Wednesday, the Committee held a hearing examining the Federal Motor Carrier Safety Administration's (FMCSA) Compliance, Safety, Accountability (CSA) program and its effects on small trucking businesses. The hearing was titled, Is FMCSA's CSA Program Driving Small Businesses Off the Road? The Committee heard directly from small business owners about their concerns that the potentially flawed system can result in carriers being incorrectly designated as unsafe, which may jeopardize a small trucking firm's future by increasing insurance rates or causing it to lose business. Most trucking firms are small fleets of fewer than 20 trucks, and possible flaws in the program's methodology that inaccurately identifies truckers as unsafe would cause severe consequences in lost business and increased insurance rates.
On Thursday, the Small Business Subcommittee on Investigations, Oversight and Regulations held a hearing titled, Sinking the Marine Industry: How Regulations are Affecting Today's Maritime Businesses. The hearing looked into federal policy and regulatory impediments for small businesses in the marine industry. The wide-ranging discussion focused on the effects of regulatory actions by the Department of Labor, the planning and permitting processes for the maintenance of navigable waterways at the United States Army Corps of Engineers, and intra-state taxation of small businesses. The hearing centered on the economic impact of boating and related small businesses, and the jobs that are threatened by irrational regulatory and tax policies, as well as aging infrastructure.
Notable Op-Eds

POLITICO:
A small business plan all can agree on, right?

The Hill:
Small businesses drive job creation, growth

News From Washington
On Wednesday, the House of Representatives voted to repeal the President's health care law by a vote of 244 to 185. The vote is the first since the Supreme Court allowed the laws health insurance purchase mandate to stand under the interpretation that it is a tax. Despite disagreement and disappointment with the ruling, House Republicans have heard the American people loud and clear on this issue, and are employing every legislative means to repeal this law and begin replacing it with common-sense reforms that return decisions to patients.
Yesterday, the House passed the National Strategic and Critical Minerals Production Act, H.R. 4402, by a vote of 256-160. The legislation would streamline the approval of domestic mineral exploration and development projects by expediting their permitting process. The bill takes important steps to do away with delays and duplication of efforts that slow access to key minerals needed for national defense, energy infrastructure, domestic manufacturing and economic security.
July 13, 2012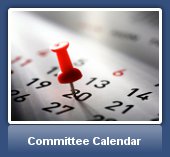 What We're Reading
Member Highlights
Small Biz Resources