Weekly Update from Sam
Dear Friends,


The new 113th Congress started Thursday. With the swearing in of 84 new colleagues, we're right back to work at the nation's Capitol. Here at the Small Business Committee, we welcome back eight Members and greet five new Members. Our focus is strengthening the 27 million small businesses that drive this nation's economy and employ half of American workers. Today's unemployment announcement of 7.8 percent for December is another reminder that our economic recovery is still tepid, at best, and there is much work to be done.

One major accomplishment for our Committee in the 112th Congress was small business contracting reform. On Thursday, President Obama signed the National Defense Authorization Act, which includes the Committee's federal contracting legislation. These common sense reforms are designed to help small businesses compete for more federal contracts. The changes are a win for small businesses and taxpayers, encouraging cost-effective competition and job creation.


Sincerely,


Sam Graves
Chairman
News From Washington
The last major action of the 112th Congress was a "fiscal cliff" vote on the expiration of tax rates, and across-the-board federal cuts on January 1. Congress extended the research tax credit, the work opportunity tax credit, empowerment zone incentives, bonus depreciation, and the alternative fuels excise tax credit. Without action, the fiscal cliff would have caused higher taxes for everyone. The new law limits higher income taxes to people earning $400,000 for individuals or $450,000 for couples, rising from 35 percent to 39.6 percent. Also, capital gains taxes will increase from 15 percent to 20 percent, while dividend taxes will remain 15 percent. The estate tax (also called "death" tax) will go up to 40 percent from 35 percent, although the exemption will remain at $5 million for individuals. The Committee held a hearing on the estate tax in May. The temporary payroll tax cut expired on January 1, and the law increased it 2 percent. The law also postponed sequestration for two months.
Small Biz Tools
Small businesses face many challenges in this economy, not least of which is the 2010 health care law and its many mandates, regulatory hurdles and burdensome requirements. To assist small businesses, the House Small Business Committee has produced a resource to help navigate the law's new rules.
We Want Your Feedback
In the 112th Congress, the Committee held 80 hearings on a wide range of topics affecting small businesses. We want your input on hearing topics for the next two years. Let us know at "Small Biz Open Mic." We appreciate your suggestions.
Regulatory Roundup
To the benefit of many Agriculture small businesses and farms, the EPA has granted our Dec. 21st request to extend the comment period for the Section 610 Review of EPA's 2003 CAFO Rule for another 60 days, until March 1, 2013. If this proposed rule may impact you, please make your voice heard and comment on this rule.

The NHTSA is reviewing regulations that impose significant economic impacts on many small businesses, including Federal Motor Vehicle Safety Standards. Section 610 of the Regulatory Flexibility Act requires agencies to conduct reviews, so they are looking for input. What is the impact of these existing rules on small businesses? Should the rules should be continued without change, amended or repealed to lessen effects on small businesses?
January 22, 2013, is the deadline for comments on this rule. Take a look, and comment directly.
January 4, 2013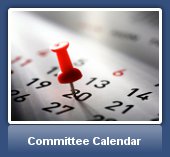 What We're Reading
Small Biz Resources
Tweet of the Week

@SmallBizGOP
Pres. Obama signed the NDAA early this morning. Our #smallbusiness contracting reform legislation is now law. http://tinyurl.com/betuzb2