Weekly Update from Sam
Dear Friends,

Any day now, the Supreme Court of the United States is expected to issue a ruling on the constitutionality of President Obama's health care law. The vastly overreaching law has been put to the test by nine justices, and the Court will either uphold it, partially uphold it, or strike it down. While this law impacts virtually every American and every company, it has grave significance for small businesses.

Unquestionably, small businesses have been heavily burdened by the weight of implementing and sustaining the many new requirements of this cumbersome law in its current state. In fact, $569 billion in tax increases will put even more pressure on employers over the next ten years. These are the same businesses our nation depends on for nearly 70 percent of all new job creation. You can see the problem. Although well-intentioned, this law actually increases costs and puts more burdens on employers. Our country is in real need of jobs and yet this law discourages the job creators. And we now know that even a health tax credit for small businesses has proven ineffective. Its complexity and lack of incentives have prevented many small businesses from claiming even this temporary help.

Of course, for the sake of small businesses, we profoundly hope to hear the Supreme Court has recognized that this law reaches beyond the scope of constitutional restraints. If not, we will strive through every legislative means to relieve small businesses of the costs, uncertainty and administrative burdens that hamper growth and hiring. Our small businesses are keeping America working, if only we can convince government to give them room to grow.

Sam Graves
Chairman
Latest Committee Action
Last week, the Small Business Subcommittee on Contracting and Workforce, under the chairmanship of Rep. Mick Mulvaney (R-SC), held a field hearing in Rock Hill, S.C. to examine regulatory obstacles to small business job creation, economic growth, and participation in the federal contracting arena. The Subcommittee heard from South Carolina small businesses about federal regulatory actions that are prohibiting growth, including the health care law, Environmental Protection Agency regulations, and requirements affecting small business procurement opportunities. Doug Meyer-Cuno, President of Carolina Ingredients in Rock Hill, said that the President's health care law will "weaken our entrepreneurial fortitude," and Colonel Charles O'Cain, owner of Owl Business Consulting in Rock Hill, said, "The bottom line is that the process for a company…to do business with the government is complicated and they simply do not know where to go to find out what is necessary. The end result is that everyone loses."

Yesterday, the Small Business Subcommittee on Investigations, Oversight and Regulations, under the chairmanship of Rep. Mike Coffman (R-CO), held a hearing to examine the regulatory burdens faced by private sector lenders participating in the SBA's financial assistance programs. The hearing was a continuation of a June 6, 2012 hearing with SBA Administrator Karen Mills on the Administration's procedures for managing its financing programs. The witnesses expressed concern that the SBA's frequent changes to its Standard Operating Procedures and the cumbersome application process for making loans are harming banks' ability to lend to small businesses, and negatively affect job creation.
Next Week
On Monday, June 25th, Subcommittee on Economic Growth, Tax and Capital Access Chairman Joe Walsh (R-IL) will hold a field hearing titled "High Fuel Prices: The Impact on Illinois Small Businesses and Job Creation" in Hoffman Estates, IL.

On Wednesday, June 27th, the Committee will hold a markup on the "Semiannual Report on the Activity of the Committee on Small Business" and a hearing titled "Regulatory Flexibility Act Compliance: Is EPA Failing Small Businesses?"

On Thursday, June 28th, Subcommittee on Contracting and Workforce Chairman Mick Mulvaney (R-SC) will hold a hearing titled "Unlocking Opportunities: Recidivism versus Fair Competition in Federal Contracting."
News From Washington
On Tuesday, the House passed the Conservation and Economic Growth Act (H.R. 2578) by a vote of 232-188. The legislation is a package of 14 bills that will create new American jobs, grow the economy, protect the environment, and promote development of renewable hydropower. The legislation would enhance border security by ensuring that Border Patrol has access to federal lands along the border and is not slowed by bureaucratic red tape. It would promote active forest management in Northern California to address declining forest health and rural economies, prevent catastrophic wildfires, and create jobs. And it would improve and streamline the process for renewing livestock grazing permits and extend the length of permits to provide a stable economic environment.

On Thursday, the House passed the Domestic Energy and Jobs Act (H.R. 4480) by a vote of 248-163. The bill is a package of energy production bills that will lead to lower energy costs and the creation of energy sector jobs. Included is the Planning for America Energy Act of 2012, introduced by Small Business Subcommittee on Agriculture, Energy and Trade Chairman Scott Tipton (R-CO), which would require the Secretary of Interior to develop an onshore energy strategy every four years. Also included is the Providing Leasing Certainty for American Energy Act of 2012, introduced by Small Business Subcommittee on Investigations, Oversight and Regulations Chairman Mike Coffman (R-CO). This legislation would require the Secretary of Interior to offer for sale at least 25 percent of federal lands that have been nominated by firms for oil and gas leasing.
June 22, 2012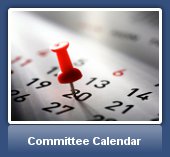 What We're Reading
Member Highlights
Small Biz Resources