Hearings
Full Committee
The Road Ahead: Small Businesses and the Need for a Long-Term Surface Transportation Reauthorization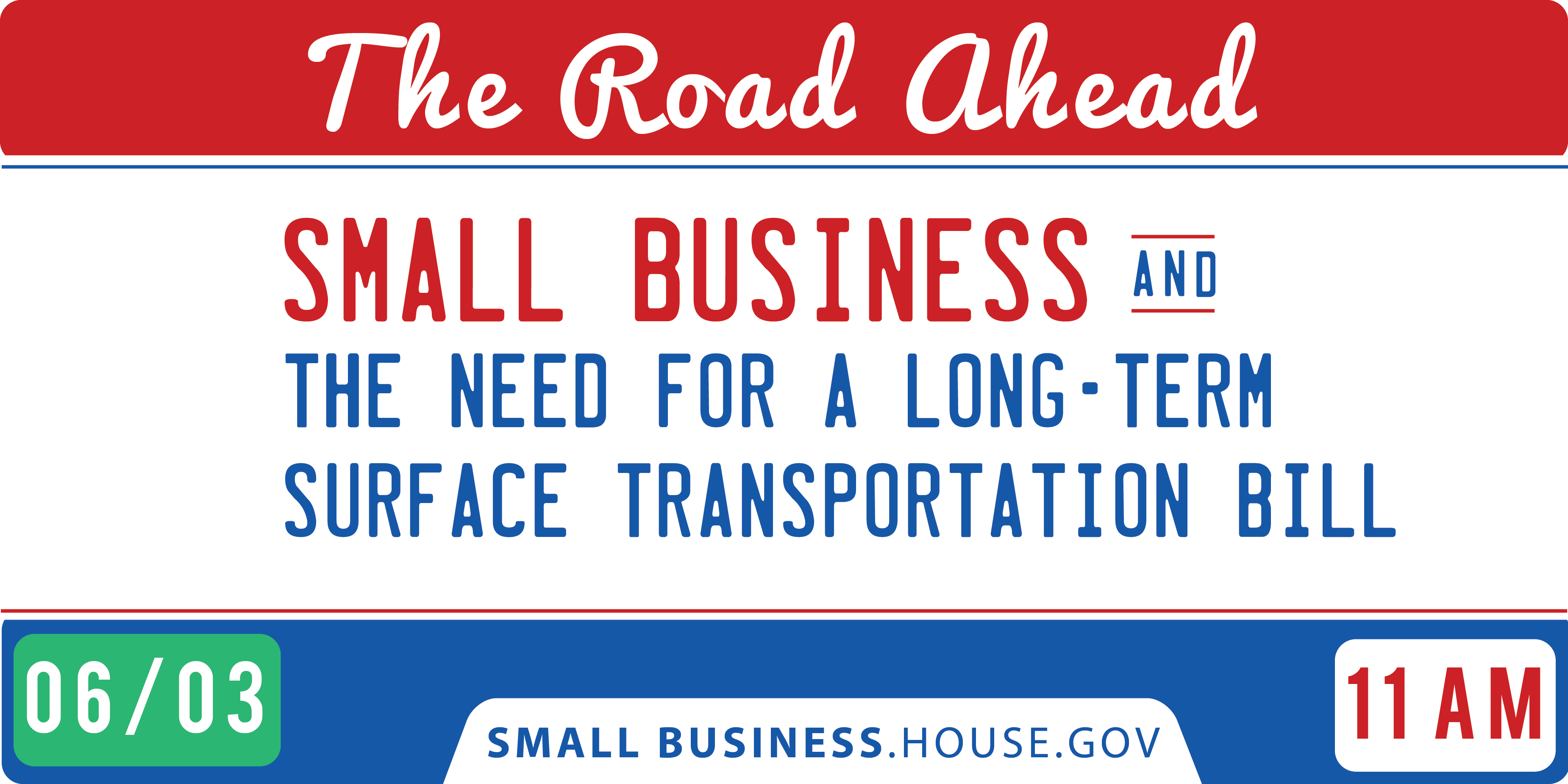 On Wednesday, June 3, 2015 at 11:00 A.M. The Committee on Small Business held a hearing titled:
​The Road Ahead: Small Businesses and the Need for a Long-Term Surface Transportation Reauthorization.
​ The hearing was held in 2360 of the Rayburn House Office Building.
The purpose of the hearing was to examine small firm participation in the surface transportation industry.
Chairman Steve Chabot (R-OH)

​Witnesses and Testimony:
Mr. William Schmitz, Vice President, Sales and Quality Control, Gernatt Asphalt Company, Collins, NY
Testifying on behalf of the National Stone, Sand and Gravel Association
Mr. Don Shilling, President, General Equipment and Supplies, Fargo, ND
Testifying on behalf of the Associated Equipment Distributors
Mr. Matt Davis, Director, Build Our New Bridge Now Coalition, Cincinnati, OH
Dr. Jonathon Gifford, Professor and Director, Center for Transportation Public-Private Policy, George Mason School of Public Policy, Arlington, VA
​Additional Items: