Press Releases
Chabot and Small Business Committee Members Introduce Veterans Entrepreneurship Act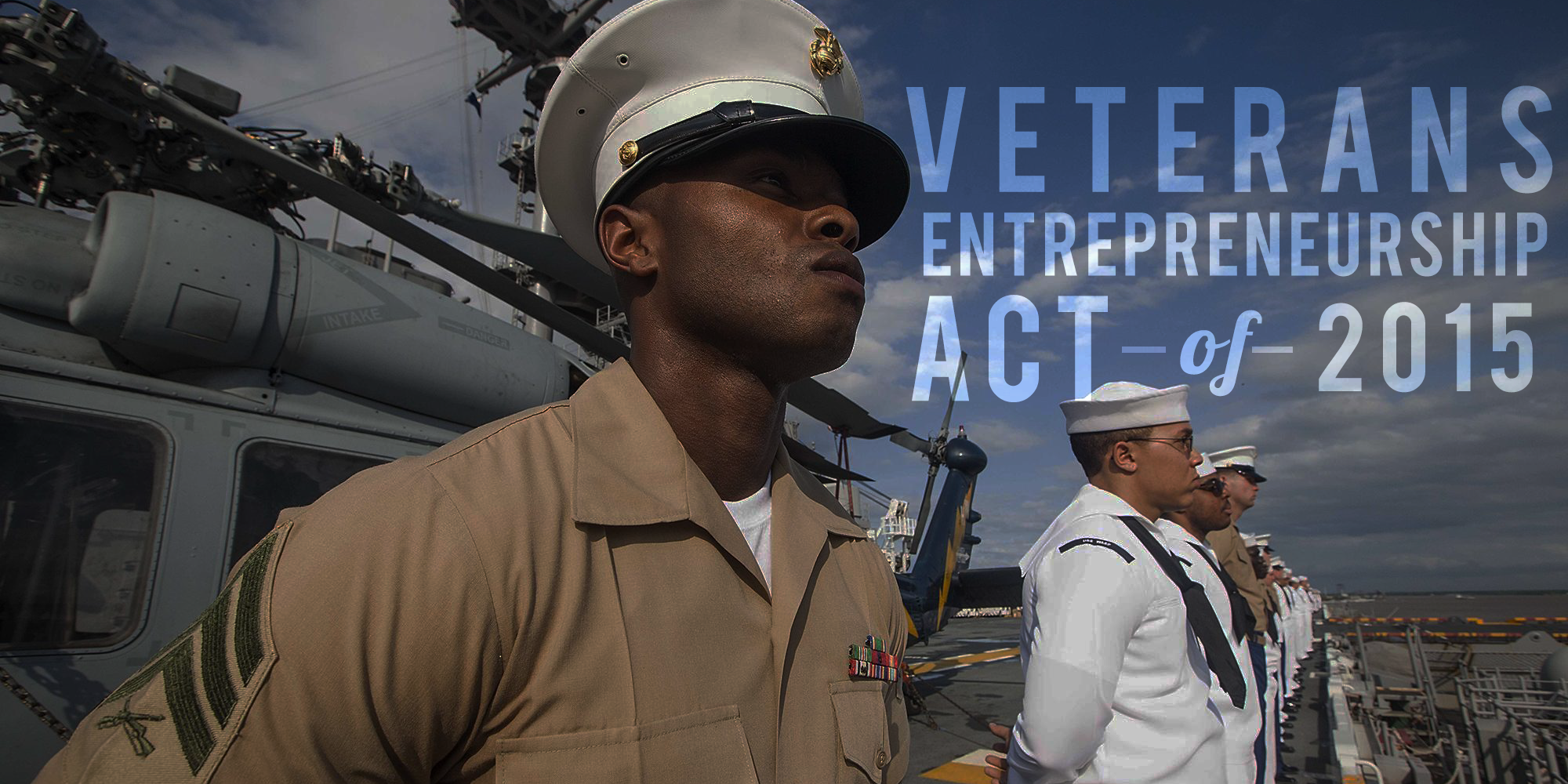 Chabot, Small Business Committee Members Introduce Veterans Entrepreneurship Act of 2015
WASHINGTON – Today, House Small Business Committee Chairman Steve Chabot (R-OH) joined Reps. Hanna (R-NY), Bost (R-IL), Knight (R-CA), Curbelo (R-FL), Gibson (R-NY), and Rice (R-SC) to introduce the Veterans Entrepreneurship Act of 2015 (H.R. 2499), a bill to encourage and equip veterans in starting their own small businesses by removing barriers to capital.
"Our veterans are as entrepreneurial minded as anyone else in the world," said Chabot. "Think about all that's required to launch a new business: strategic planning, tactical expertise, dogged perseverance, and the ability to adjust plans to overcome new challenges at a moment's notice. This is the American warfighter. Making sure they can access the resources needed to start their own business and build up the communities they've protected will do more than just create jobs – it will help them successfully transition into civilian life."
There are over 21 million veterans living in the United States. Sadly, the unemployment rate among those that have served in active duty since September 2001 is substantially higher than the national average.
The Veteran Entrepreneurship Act seeks to address this reality by making it easier for a veteran or spouse of a veteran to obtain the private capital needed to start a business. The legislation does this by waiving the upfront guarantee fee for a Small Business Administration 7(a) express loan – all at no cost to the taxpayer.

The bill has received praise from lenders and veterans alike:
"As a lender, a veteran, and an Air Force Academy graduate, helping veterans make a life for themselves and their families once they return home from service is very personal to me. With more veterans returning to American soil, it is essential we do everything we can to bring down barriers to obtaining access to capital as they come back from doing everything they can to protect our country. Waiving fees for veteran 7(a) borrowers encourages them to open small businesses, create jobs, and boost the economy."
-Rich Bradshaw, President of Specialized Lending at United Community Bank
"The 7(a) lending industry feels compelled to be part of the answer to help the SBA loan programs become more accessible to our veterans. NAGGL applauds Chairman Chabot and members of the Small Business Committee for introducing H.R. 2499 to help improve the lives of our nation's heroes."
-Tony Wilkinson, President & CEO of the National Association of Government Guaranteed Lenders