Weekly Update from Sam
Dear Friends,

This week we held our first hearing of this session on the State of American Small Businesses,

which examined the most egregious impediments to small business

job creation and economic growth in America.

Peter Ferrara, of the Heartland Institute, summed up the hearing best when he said, "It's a fact that there has been no real recovery... I can tell you exactly how many jobs were created on net by the stimulus, it was 0.0000, because if you take a trillion dollars out of the economy and spend a trillion dollars back in to the economy, you haven't done anything for the economy on net. It's old fashion outdated Keynesian economics which is a proven failure."

This type of sentiment was consistent throughout the hearing; Washington is simply not addressing the burdens that small firms face – the complex tax structure, burdensome federal requirements, inconsistent credit, and the federal debt. According to the non-partisan Congressional Budget Office report released this week, unless we change course, economic growth will remain sluggish and unemployment will continue to hover near an unacceptable 8 percent.

Also this week, Contracting and Workforce Subcommittee Chairman Mick Mulvaney (R-SC) and I introduced legislation that will help create jobs by providing more contracting opportunities

for small firms and reforming small business federal contracting policy

.

These bills will also make it

easier to catch bad actors and ensure subcontracting opportunities for legitimate small businesses.

While this administration continues with their anti-growth taxation and regulatory policies, the House Small Business Committee will take steps to remove these obstacles and open up growth opportunities for small firms.


Sam Graves
Chairman
Latest Committee Action
As mentioned above, on Wednesday, Chairman Graves held a hearing on the

State of American Small Businesses.

The Committee heard from Gallup Chief Economist

, Dr. Dennis Jacobe,

and small business owners. This hearing was a follow-up to last year's broader hearing,

Putting Americans Back to Work: The State of the Small Business Economy.



On Thursday, House Small Business Subcommittee on Agriculture, Energy and Trade Chairman Scott Tipton (R-CO)

held a hearing
to examine a proposed Department of Labor (DOL) rule pertaining to the employment of youth on farming and ranching operations. The rule, as proposed, upends long-standing and proven programs that provide important safety training and instruction to youth. It could also prohibit them from working on their own family farms simply because of the way the farm's business is structured.
Notable Video

State of the Small Business Hearing Reveals That Washington Is Preventing Small Business Growth

Small Business Owner: "I've never been more concerned with our prospects as a company than I am right now"
Click on the video graphic above for a synopsis of the hearing
News From Washington
On Wednesday, the House took action to repeal another part of the President's health care law by passing H.R. 1173. This legislation specifically repeals the unsustainable Community Living Assistance Services and Supports Act (CLASS Act), a long-term care entitlement program flawed from the start, but used as a budget gimmick to mask the true cost of the government health care program. The repeal legislation passed 267-159.

On Wednesday, the House also voted to extend the pay freeze for Members of Congress and federal employees for an additional year. H.R. 3835 passed 309-117.

Also on Wednesday, the House passed the bipartisan Welfare Integrity Now for Children and Families Act (H.R. 3567) by a vote of 395-27. This bill would require states receiving federal grants through the Temporary Assistance for Needy Families (TANF) program to maintain policies that prevent TANF funds from being used in a transaction at liquor stores, casinos, gaming establishments, or adult entertainment venues.

On Thursday, the House passed the Pro-Growth Budgeting Act (H.R. 3582) by a vote of 242-179. This bill would require the Congressional Budget Office (CBO) to prepare a macroeconomic impact analysis of any major bills reported by a House or Senate committee (excluding the Appropriations Committee). The analysis would include the proposed legislation's impact on: GDP, business investment, capital stock, employment, and labor supply.

February 3, 2012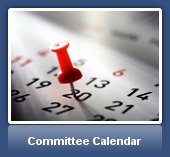 What We're Reading
Member Highlights
Small Biz Resources