Weekly Update from Sam
Dear Friends,
For the third straight year, we are seeing signs of a possible Spring slowdown in the economy. We all know about the disappointing March unemployment report, but yesterday, the Labor Department announced that 388,000 people filed an initial claim for unemployment insurance. This continues a pattern of high claims, totaling 389,000 the prior week and 388,000 the week before. And this morning, we learned that the U.S. gross domestic product, the broadest measure of all goods and services produced in an economy, grew at an annual rate of 2.2% in the first quarter of this year, lower than economists had predicted.

Small businesses have the ability to lead us to a stronger recovery, but they need Washington to provide more certainty on issues like taxes, regulations, the Federal budget, and energy. While Senate Majority Leader Harry Reid continues to push for higher taxes, such as the Senate Democrat's proposal to pay for items by raising taxes on S corporation small businesses, our Committee will continue to focus on solutions that will keep taxes low, bring energy costs down, address our out-of-control deficits, and limit unnecessary regulations.




Sam Graves
Chairman
Latest Committee Action
On Wednesday, the Small Business Subcommittee on Healthcare and Technology joined the Science, Space, and Technology Subcommittee on Investigations and Oversight in holding a hearing to examine how the Department of Health and Human Services' National Toxicology Program Report on Carcinogen's classification process affects small businesses. The Report on Carcinogens is a Congressionally mandated, science-based, public health report that identifies substances that may pose a risk to people in the United States. While the National Toxicology Program is currently preparing the 13th Report on Carcinogens, it is important that we have an open conversation about how the process could negatively affect small businesses by prematurely labeling a substance as posing a possible risk before science determines it to be harmful.

Yesterday, the Small Business Subcommittee on Agriculture, Energy and Trade, under the leadership of Chairman Scott Tipton (R-CO), held a hearing to examine new innovative technologies small companies have developed to produce energy from previously unused materials. In order to improve our energy situation, we must acknowledge the role of innovative small businesses in reducing our dependence on foreign sources of energy and developing new 'homegrown' energy solutions right here in our own communities.
Notable Op-Ed
Access To Capital Is Still A Major Challenge
For Small Businesses
By Chairman Graves
Monday, April 23, 2012
News From Washington
On Wednesday, the House passed the Small Business Credit Availability Act (H.R. 3336), which will protect small lenders from regulations designed for the largest Wall Street banks and ensure small businesses have access to credit and risk management tools. The legislation clarifies derivatives regulations so they do not unnecessarily and unintentionally burden important sources of credit to consumers and businesses across the country. The bill passed with a bipartisan vote of 312-111 and now goes to the Senate for consideration.

On Thursday, the House passed the Cyber Intelligence Sharing and Protection Act (H.R. 3523), which would allow the government to share classified cyber threat intelligence with companies so they can stop advanced cyberattacks from countries like China and Russia before they happen. Participating private sector companies would then be able to give the government real-time feedback on the cyber threats they identify on a completely voluntary basis so that other networks can be protected. Companies that act in good faith to protect their networks will receive liability protection. The House passed this bill by a vote of 248 to 168.

Also on Thursday, the Department of Labor withdrew a proposed rule that would have reduced the work done by youth on family farms. Our Small Business Subcommittee on Agriculture, Energy and Trade held a hearing on this issue in February and we heard from our witnesses that the regulation would have negatively affected the future of agriculture production here in America.

Earlier today, the House passed the Interest Rate Reduction Act (H.R. 4682), a bill to extend the current lower interest rates on federal student loans. This bill's cost would be paid for by eliminating the unobligated balance of a controversial public fund in the health care reform law. The current federal subsidized student loan rates of 3.4 percent will double by June 30 if Congress does not extend the rates. Senate Democrats have their own version of an extension, but it would be funded by raising taxes on S corporation small businesses.

April 27, 2012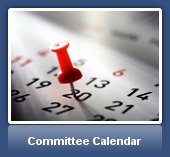 What We're Reading
Member Highlights
Small Biz Resources