Weekly Update from Sam
Dear Friends,


Tuesday night's State of the Union address left the nation with more of the same from the Obama administration: more Big Government policies and divisive rhetoric.
The President mentioned in his speech that small businesses are in need of regulatory and tax relief. But his speech does not match his actions. In fact, in just the first six months of this fiscal year his Administration has issued 15 major regulations with annual costs exceeding $5.8 billion and one-time implementation costs approaching $6.5 billion.
Small businesses need more than lip-service— they need government to move out of the way. Small companies and our economy will begin to flourish when the federal government rolls back smothering and costly directives. Eliminating these burdens and fostering an environment for growth is the primary focus of the Small Business Committee as we move forward in the second session of this Congress.


Sam Graves
Chairman
Latest Committee Action
Next Wednesday, Chairman Graves (R-MO) will conduct a hearing to examine obstacles to small business job creation and economic growth. The hearing aims to inform committee members of the most pressing obstacles facing small businesses in an effort to tackle the most egregious impediments to job creation and economic growth.
Next Thursday, Agriculture, Energy and Trade Subcommittee Chairman Scott Tipton (R-CO) will hold a hearing entitled The Future of the Family Farm: The Effect of Proposed DOL Regulations on Small Business Producers. The hearing will examine these rules so that members may better understand their potential effect on small business farm operations as well as youth working in or training for occupations in agriculture.
Notable Op-ed & Video

The Small Business Agenda for This Year
By Chairman Sam Graves
January 25, 2012




Click on the video player above to watch Chairman Graves' response to the State of the Union address.
News From Washington
On Tuesday, the House passed H.Res. 516 to express the sense of the House of Representatives that the passage of a fiscal year 2013 federal budget is of national importance. This week marked 1,000 days elapsing since the Senate's Democrat majority last delivered a budget.
On Wednesday, the House suspended the rules and unanimously passed (408-0) the Ultralight Aircraft Smuggling Prevention Act of 2012 (H.R. 3801), legislation sponsored by retiring Rep. Gabrielle Giffords (D-AZ). This bill would amend the Tariff Act of 1930 to include ultralight aircraft under the definition of aircraft for purposes of the aviation smuggling provisions under the Act. Ultralights are small, single-seat aircraft that are favored by smugglers because they are inexpensive, relatively quiet and can fly at night without lights. Under current law, drug smugglers who use ultralights receive a lesser penalty than those who use airplanes or cars.
January 27, 2012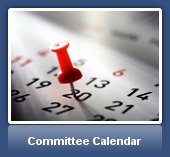 What We're Reading
Member Highlights
Small Biz Resources