In Case You Missed It
ICYMI: Key Witness at House SBC Hearing Featured in Glamour
ICYMI: Key Witness at House SBC Hearing Featured in Glamour
WASHINGTON - On May 3, Carolyn Rodz, Founder and CEO of Circular Board, a virtual accelerator, spoke before the House Small Business Committee to discuss empowering small businesses through the accelerator model.
This week, Carolyn was featured in Glamour, talking about how she and fellow entrepreneur Elizabeth Gore, the entrepreneur-in-residence of Dell Inc, created Alice, the first AI platform for women entrepreneurs. Alice will be a virtual platform where women can find answers to many of their start-up questions including capital, strategy, marketing, and legal needs.
Glamour: Carolyn, you just met with members of the House Small Business Committee to talk about empowering small businesses. Glamour has recently spoken with several congresswomen about what role the government should play, if any, in bolstering women entrepreneurs. I was wondering, based on your experiences in these areas, do you think there's any room for governments both here and around the globe to provide women with the resources they need for successExcerpt from Glamour:
Carolyn Rodz: "It's important to note that there are commonalities among certain types of companies when we see them being more successful. Being able to show a founder what opportunities are most relevant to them helps them eliminate a lot of the pain points. A lot of times people have struggles raising capital from the venture community, and the fact of the matter is the venture community wants to support women who have the right types of companies. It's both connecting them to the right resources but also helping them find things beyond traditional venture capital."
To read the entire Glamour article click HERE.

The Glamour article underscores what Carolyn told the House Small Business Committee recently during Small Business at a hearing titled Empowering Small Businesses: The Accelerator Model.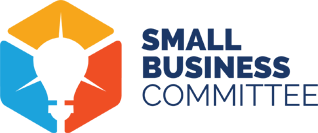 Carolyn told the Small Business Committee:
"Think of an accelerator as a liaison between a founder, who likely knows much about how to operate their businesses and succeed within their industry, but often little about how to raise capital, get covered by the media, build support within their local community and get the endorsement of the most influential minds in the startup ecosystem."
"When these founders are armed with a network of experts, introduced to early stage investors, and supported by a community of unique perspectives and varied experiences, they are better prepared to overcome the dismal statistics that currently define female founders," Carolyn concluded.
For more information on the hearing click HERE.